Testimonials
I have been a runner for a number of years so when I was looking for a supplemental exercise program, I knew I wanted a workout that would make me stronger and leaner versus just adding to my cardio routine. When 360 was advertised, I knew it would be perfect.  To be successful, I know I personally need consistency, encouragement and an easily accessible schedule.  360 at Fast Twitch gives me all three of these.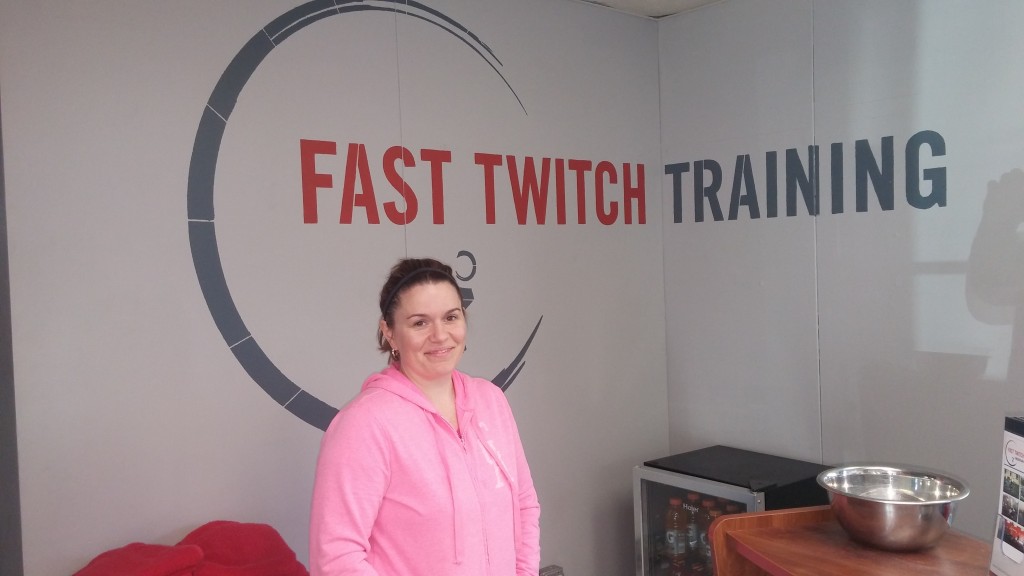 Watching my Mom over the last two years has been an eye opening experience.  She is only 75, but because of her devout dedication to others she did not always take care of herself.  She is now in a nursing home unable to take care of basic needs, her body is more like a 95 year old.  Although it makes me very sad I have learned that making time to take care of myself had to make its way to the "to do" list.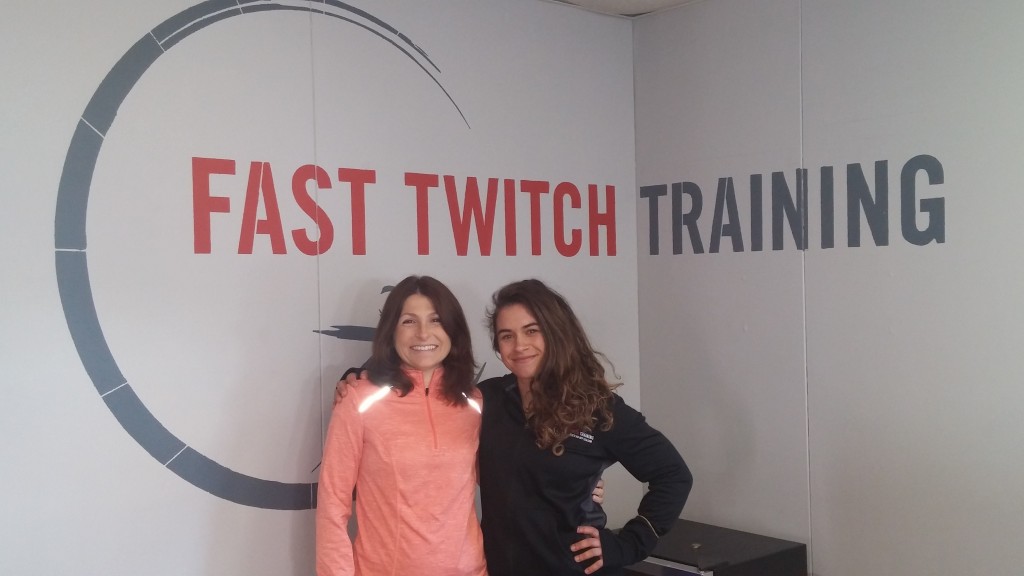 Being home for 18 years and raising three children, I had no excuses not to work-out and eat healthy.  I simply did not make the time. Over the past few years I have not been feeling great because of chronic shoulder pain, back pain,elbow pain and neck pain due to over- use and an attempt to try to do too much too fast in the gym. Deciding to make some changes has been a great decision for me.
I came to Fast Twitch Training shortly after getting ACL surgery. In the beginning, I didn't know what to expect, but I enjoyed my time here so much that I continued to train here even after I was fully healed. Not only did Dennis help me come back from surgery, but he also helped me become 10 times stronger and faster than I was before.
Before coming to Fast Twitch I never really knew how to lift, but now I have a whole plan set up for me and have a variety of workouts. There's not one day that I walk into the gym and know what to expect because the workouts are always changing as I get stronger. The personal attention that all the trainers give you set you up for success. The trainers make the gym a personable environment that is fun to be in and makes you want to work harder. Every Monday and Thursday I get through the school day by looking forward to going to Fast Twitch after school.
-Brigit Coleman
I had no idea how strong I was until I had to climb on top of a lion's cage to remove the center door. Sounds crazy, but it was part of my daily routine this summer when I volunteered to help care for 25 rescued circus lions in Peru. Imagine doing a dead lift with an overhead press using an 8 foot, rusty, steel door. Then throw in the fact the lions tend to walk under the door as soon as you have it half way up.  I'd tell myself to just take a deep breath and complete the move– it was ridiculously similar to powering through Marissa's boot camp. My male co-workers would watch me and say 'Gigi es fuerte!' Thanks FTT, for helping me help animals and giving me pride in my strength and ability."
-Gigi Glendinning
(Gigi has been with Fast Twitch Training since we opened here in Spring House, and has has come such a long way with her strength and health. It's fun to watch a person put in that type of dedication and grow.  When Gigi is not at Fast Twitch her true passion helping animals in need. Check out her website at http://www.22reasons.org/)
 Since my training at Fast Twitch, I have become stronger, faster, and more confident in my ability. I have noticed my speed and strength increase in my basketball skills. My trainers, Dennis and Tony, have had a positive impact in my training and taught me to never quit, especially in my workouts. Fast Twitch is the best place to train and will accommodate to any obstacles that might stand in the way.
-Megan Dougherty
     I started going to Fast Twitch after I committed to play softball at Emory University. As a future college athlete I needed to improve my strength and agility, and Fast Twitch really helped me do that.  I joined the Varsity program, and started attending sessions three times a week.  During these sessions, I was able to complete their lifting program and also my own college lifting program.  I trained with Rodrick, and with his help I was able to understand the exercises that my college coach required and was able to increase my weights significantly by the end of the summer.  
    I noticed a big improvement in my game.  I was able to throw farther, and hit with more power.  Although lifting was difficult, my sessions at Fast Twitch were a lot of fun.  I made a lot of friends, and we enjoyed our time working out in such an energetic environment.
    I believe that because I went to Fast Twitch, I came into college much more experienced and a lot stronger.  I am now more confident in the weight room and more successful on the field.
-Brittany
Ron has been playing tennis for years and as he gets older he wants to stay pain free and competitive at his level.  Ron began to notice a decline in recover and performance.  Ron inquired the services of Fast Twitch Training and has since worked on a healthier stronger and pain version of himself